Janky is a semi-professional juke joint blues musician focused on everyone having a good time. Janky has 4 critically acclaimed CDs slap full of good-time blues music. World renown blues magazine, Living Blues says this about Janky: "Janky purveys a rugged yet riveting archival style and propels it further with a stomp, strut, and swagger."
Janky has several ways he performs.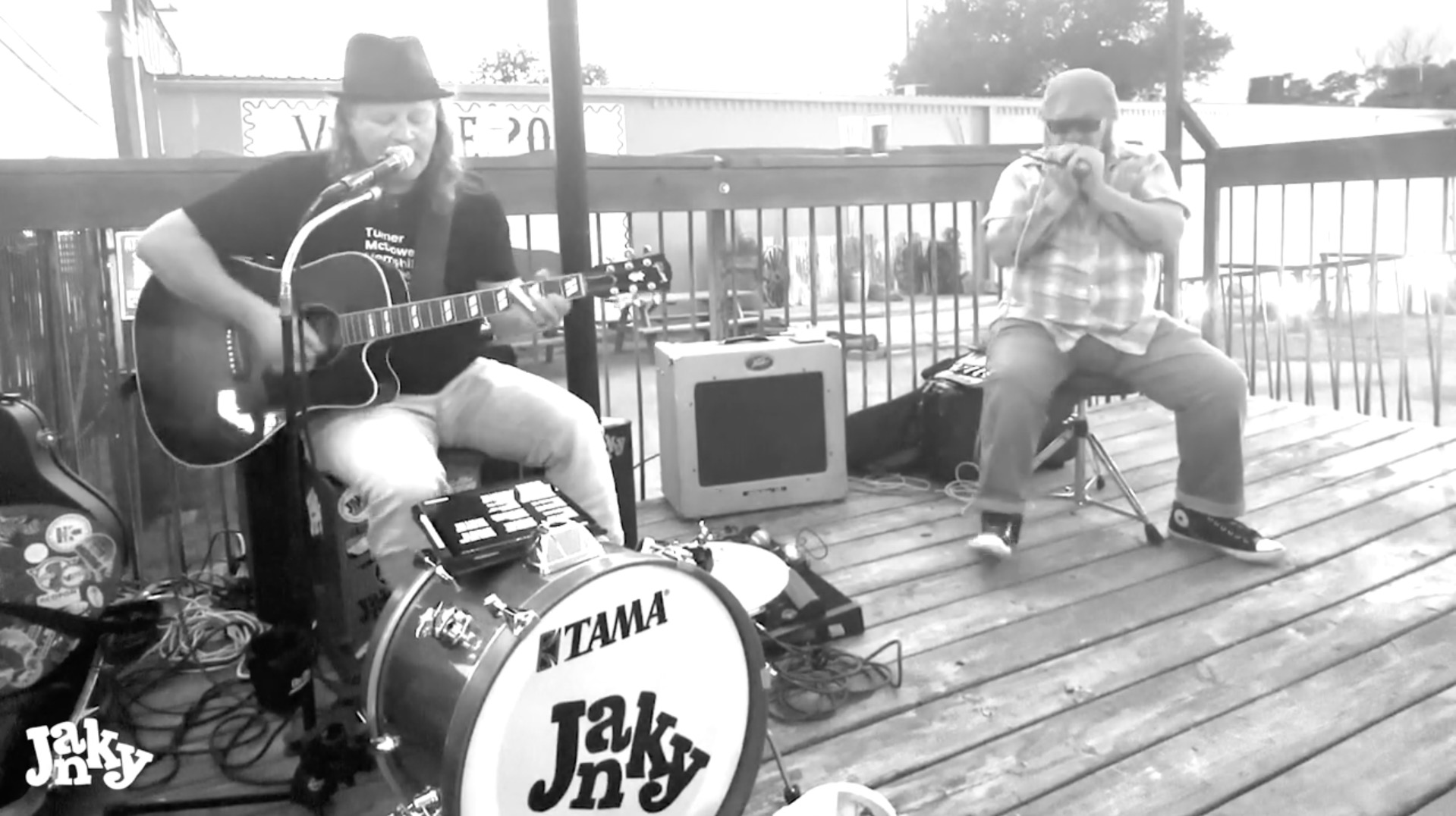 Janky does small, acoustic setup shows with his suitcase foot drum and trusty harmonica player, Cody Cotton. Always a crowd pleaser.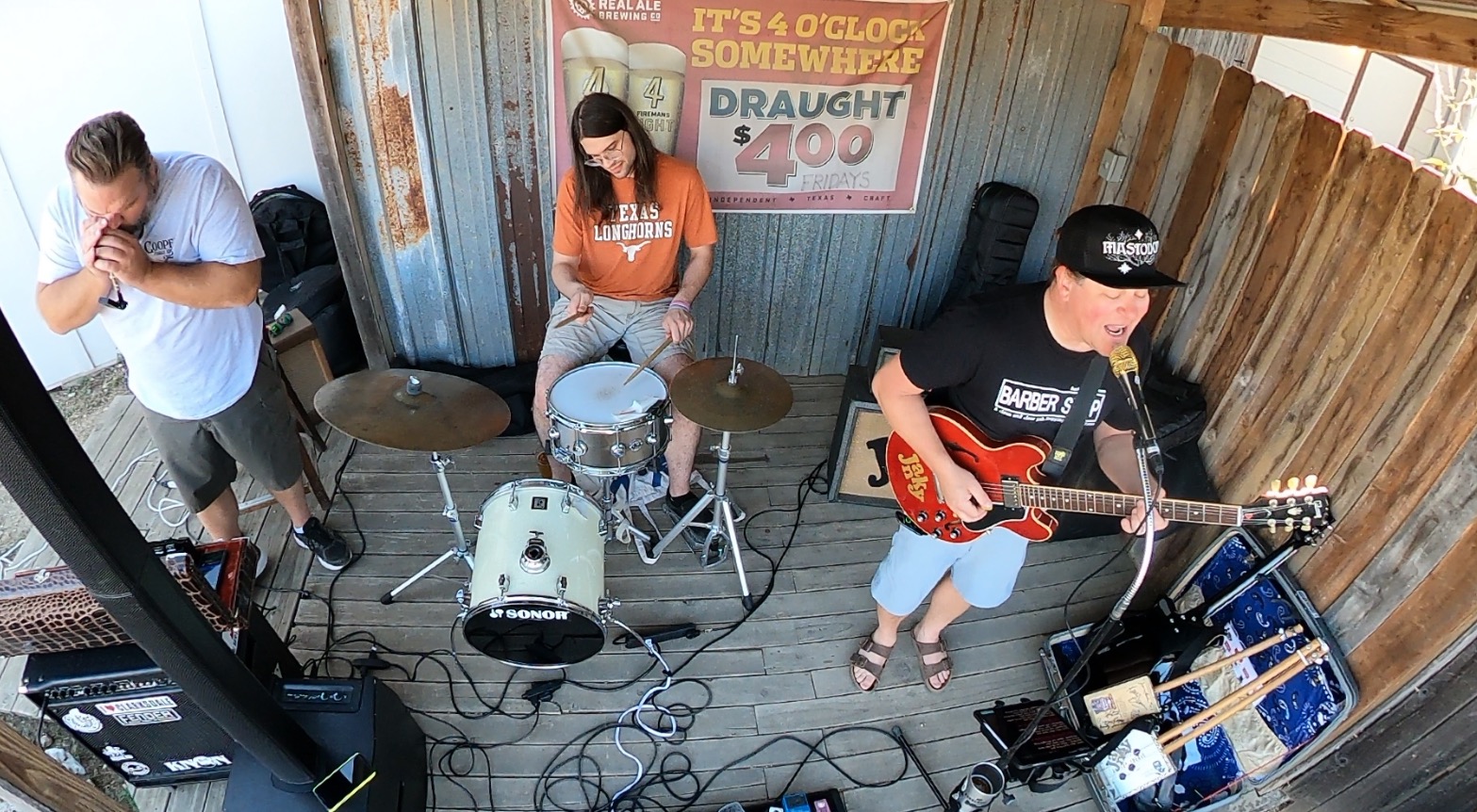 Janky does slightly larger gigs with a cajon player manning the foot-stomping beats and his right-hand-man, Cody Cotton on harmonica.