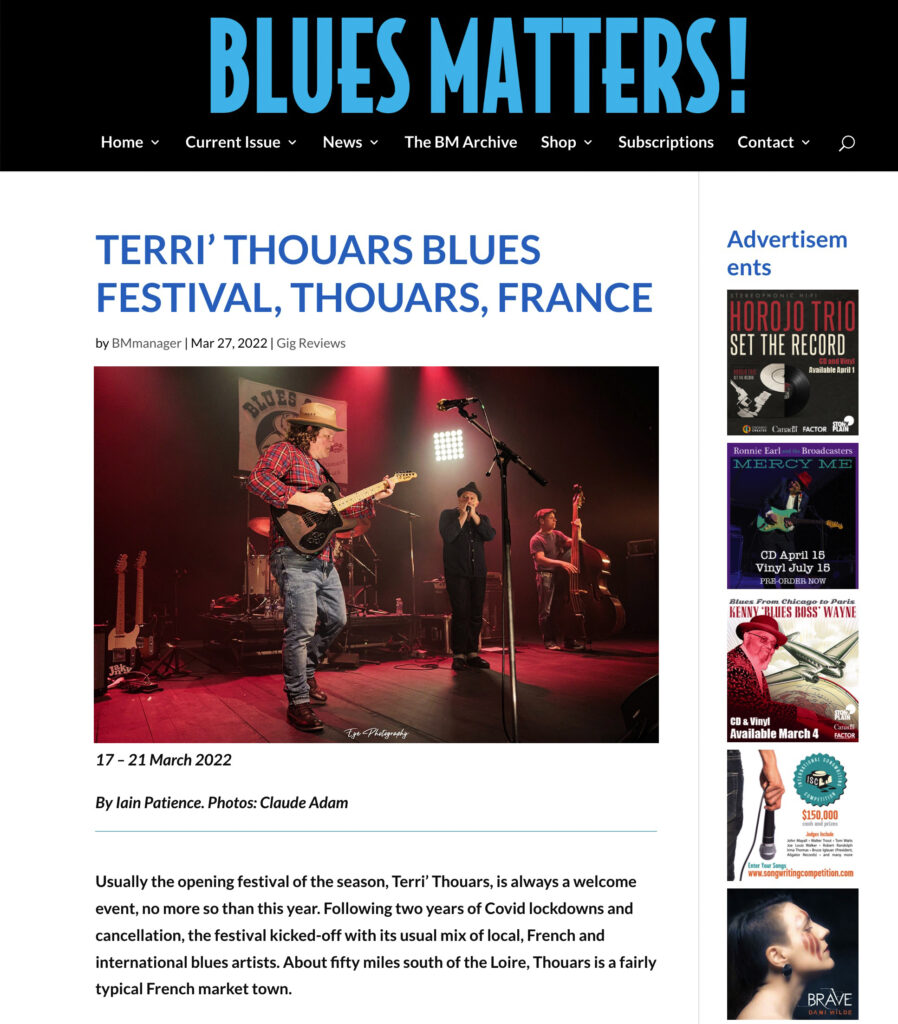 Bringing the festival to a close for 2022, Austin, Texas, picker Janky – aka Scott Lindsay – turned in a cracking set that again had the theatre crowd howling for more as the night drew to a close. Backed by Denis Agenet and the excellent French upright bassist, Abdel Be-Bop, Janky comes from the Mississippi Hill Country school of blues but has a tad more standard blues blood running through his veins. The result was a genuinely surprising set that featured mostly his own work and writing, while managing to feel rooted in tradition.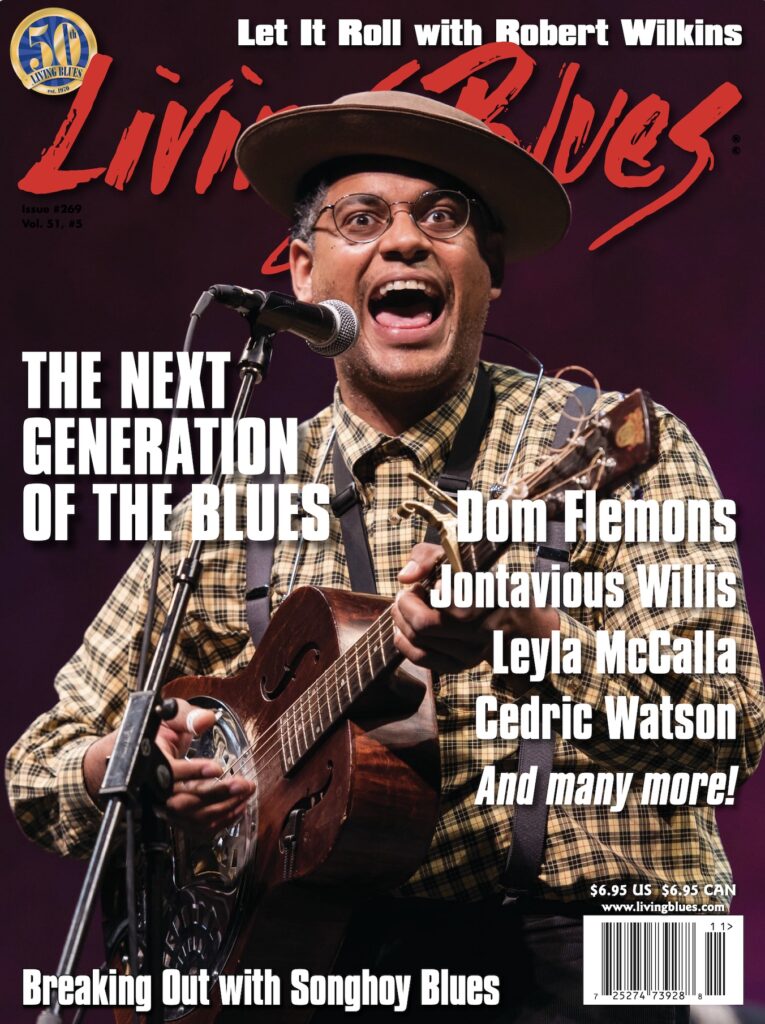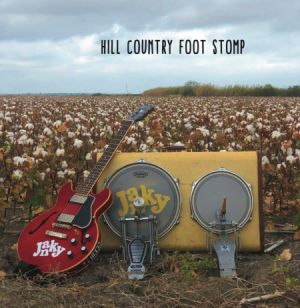 Hill Country Foot Stomp
Reverb Unit Records RU20-01
With his gritty North Mississippi bluster and a seemingly unhinged attitude, Janky, as he's known by his unlikely moniker, is a true traditionalist with considerable credence. He's unabashedly honest and authentic, thanks to a drive and delivery that brings back memories of the legendary Mississippi Fred McDowell, R.L. Burnside, Junior Kimbrough, and all the other icons that burnished the blues in the ramshackle environs of Mississippi's rural Hill Country, just south of the Tennessee border.
Like those aforementioned pioneers, Janky relies on a steady stomp, an unrelenting groove, a minimal amount of chord changes, and, most especially, an insurgent attitude. He taps into tradition in order to reclaim its resources. With Janky playing practically all the instruments and keeping the constant pace accompanied only by the predominant harmonica solos of his colleague Cody Cotton-the songs mostly maintain a similarity in sound, effectively blurring any distinction that exists between one track and another. The exceptions-slight though they may become in the form of the wailing opener, Ain't No Reason It's Just Because, and the volatile Let'r Go, and yet those are only slight variations at best. It takes the sizzling bottleneck guitar that intros Damn These Old Long Days to slow the proceedings to a crawl, only to pick up tempo once the song is unleashed at full throttle.
Ultimately, it's left to the final song in the set, the jaunty North Mississippi Amazing Grace-a take-off on the traditional hymn featuring some sinewy violinto smooth out the sentiment. Rhythm and the reverence coincide, even as the song drifts along towards the final fade.
It ought to be apparent by now that Hill Country Foot Stomp is a minimalist offering in every regard, partly evidenced by the fact that it boasts only nine songs in all. Still, Janky and Cotton manage to wring bucketful of blues from these performances, all the while staying true to their juke joint origins. Credit them with an ability to maintain authenticity and still keep it consistent throughout.
-Lee Zimmerman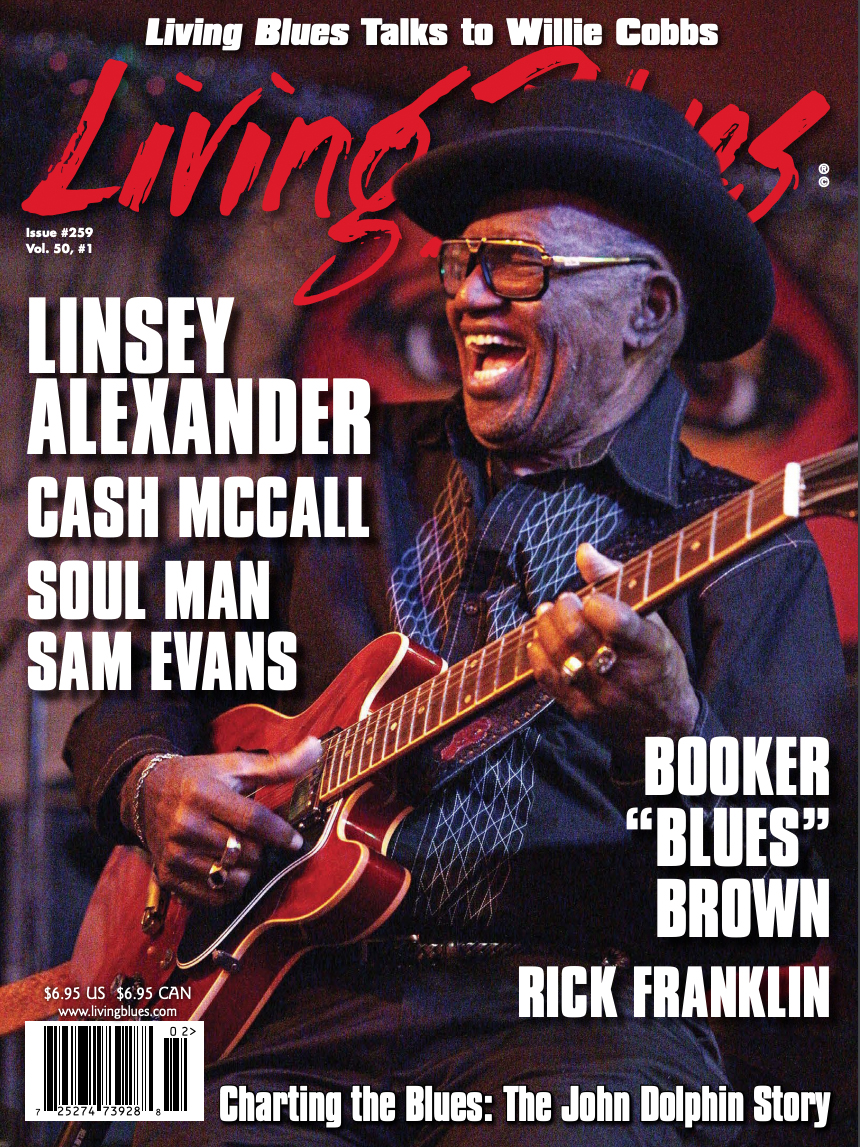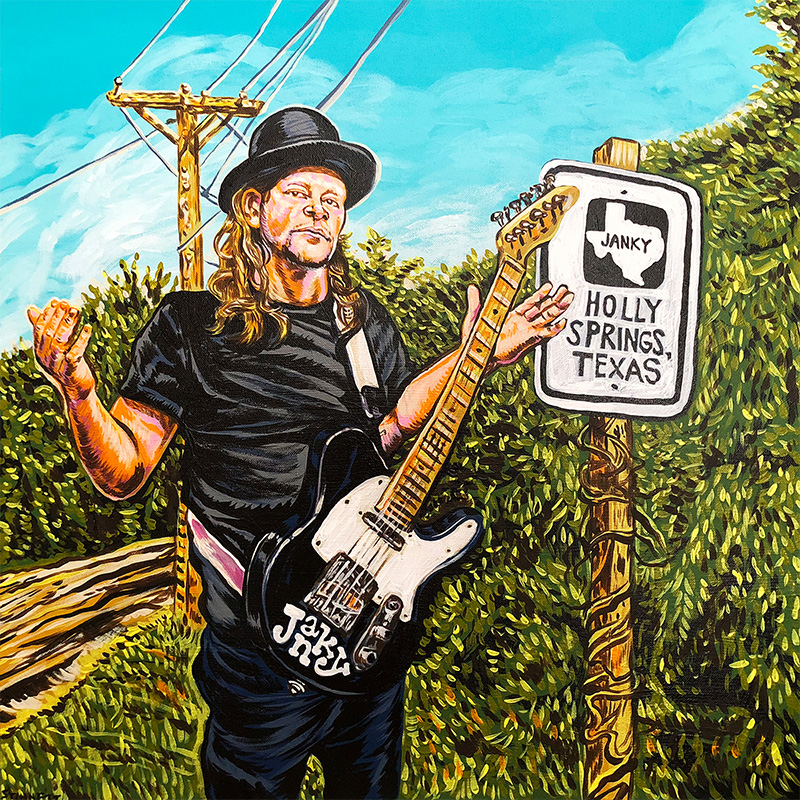 JANKY
– Holly Springs, Texas
ReverbUnit Records – RU18-02
Singer/songwriter/guitarist Scott "Janky" Lindsey isn't impressed by pristine recordings that sound like they were produced in a hermetically sealed studio. His brand of blues, rock and roots music relies on a heaping helping of juke joint grit, rough angles and improvisation.
On Holly Springs, Texas—his second self-produced CD—the Dallas artist wrote, sang and played bass on all 11 tracks, and plays drums on three of them. The album presents his take on the Hill Country blues of northern Mississippi, which shares some similarities to Luther and Cody Dickinson's North Mississippi Allstars. Robert Kimbrough Sr., the son of Hill Country juke joint legend Junior Kimbrough, plays drums on eight tracks.
Janky's devotion to preserving the raw, uninhibited juke joint vibe results in a kind of electrified porch music that is both basic and well crafted, with keen attention given to the rhythmic secret sauce that makes the
Hill Country sound so intoxicating. He makes liberal use of the drone-like chord structure, riffs, modified shuffles and odd instruments, such as the Lowebow cigar box guitar, to craft songs mostly centered on having as good a time as possible.
The CD kicks off with the funky, midtempo rocker Juke Joint Shakka, about a badass woman wreaking havoc on everything from men to unattended tambourines. Mining some of the guitar prowess of his mentor, R.L. Burnside, Janky elicits an unmerciful slide attack on the devilish Ridin' High & Lookin' Low. The up-tempo Play for Me Jessie Mae, with its pumping bass and sparse arrangement, is a tribute to late Hill Country guitarist/singer Jessie Mae Hemphill and even closes with an excerpt from a field recording conversation with Hemphill, who died in 2006.
Janky sounds like a sketchy swamp preacher on Sanctified Boogie, a song anchored by the Lowebow's wooly, guttural sound, and female background singers who lend a bit of Black Oak Arkansas' naughty, playful vibe to the proceedings. Stone Cold Triflin' also offers a wink to the 1970s southern rock band. The haunting rumble of Them Old Yesterdays recalls vintage Neil Young and Crazy Horse, with its avalanche of fuzzedout guitar and an extended jam. The Fools Rush In, the closest thing to a ballad on the CD, benefits from a lilting swing and nuanced drumming by Kimbrough. I'm Mostly Alright is one of the CD's strongest tunes and features a gritty guitar riff and one of the album's most soulful guitar solos. On Holly Springs, Texas, Janky creatively advances his mission to preserve the legacy of the musicians who invented Hill Country blues with songs that bring a modern, yet old school approach to this unique sound.
—Rod Evans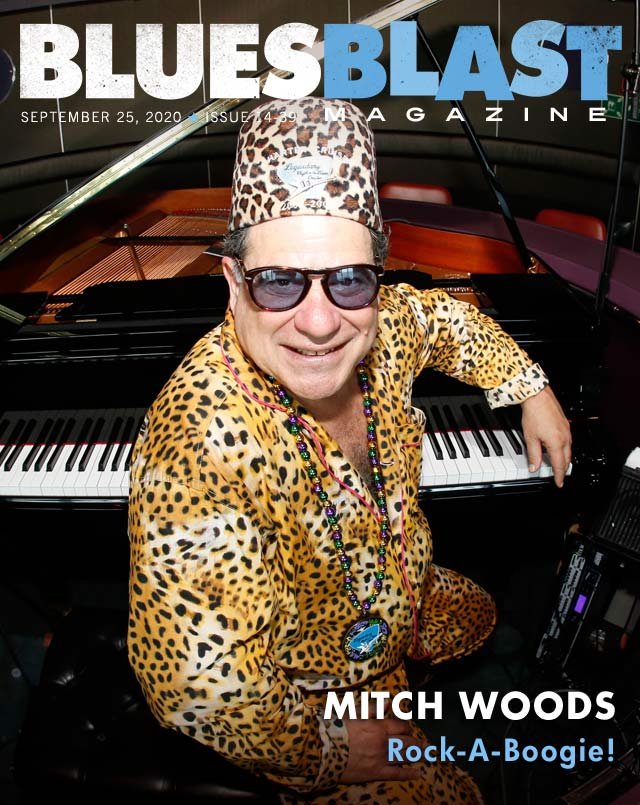 Janky – Hill Country Foot Stomp
Reverb Unit Records
A student of the music of Junior Kimbrough and R. L. Burnside, Janky is an Austin, TX-based musician who prefers up close and personal performances to the big concert hall. Mentored by Texas bluesman Reverend KM Williams and having produced and played with the two Kimbrough brothers (sons of Junior), Janky is well versed in both the blues and the throbbing and hypnotic sounds of the hill country. This is his third full-length CD and he plays all the instruments (except harp) on all but the final cut.
Janky gives us 8 originals and an interesting cover of the hymn "Amazing Grace" adapted as part of the final track "North Mississippi Amazing Grace." He handles the lead vocals, guitars, bass and suitcase foot drum. Cody Cotton play harp and backs Janky on vocals. The guests on the last cut are Ilana Katz Katz on fiddle and Jesson and Nikki Marie on backing vocals. Janky and Cody give this album a huge and rich sound in true hill country style, yet there is newness and freshness in their music. I guess you could describe it as hill country meets rock 2020 but in a throwback sort of way.
The album begins with "Ain't No Reason It's Just Because" where the hill country is stomping good, the harp is dirty and blazing and the vocals are upfront with them. It's in your face and fun. The guitar slides along with the lead vocals and harp and it's a raucous and rowdy good time. Following that is more modern take on hill country music with "On My Way Down," featuring more great harp and guitar work that remains in your face with a driving beat and just a great sound. A throbbing and pulsating beat in "You Like Mississippi Kudzu" with the guitar and feedback overlaid nicely on the beat. "Three Ways From Sunday" is up next, a more rocking sort of cut built on a standard hill country tune. The guitar solo again sits on the hill country beat but here it offers a juxtaposition in styles as it rocks somewhat ethereally and very coolly. "Southern Vapors" is a blend of late 1960's rock and a Junior Kimbrough or R.L. Burnside tune.
"Let's Go" is next with the guitar sounding like Elmore James mixed with hill country in a Bluesbreakers song with Cotton's harp blowing madly all over the place- just great stuff. The guitar punches and attacks with fingerpick upon fingerpick and the harp counters it with its own volley of blows. "Sho'Nuff Don't Know" follows. The pace is far less frenetic in a psychedelic rock sort of approach as Janky moans and then the replies come. Lyrically the song describes a break-up but emotionally the song is a jam band cut that is cut short after building musical tension and emotion.
"Damned These Old Long Days" is like a hot and lazy summer day with the heat rising from the banks of a river as the groove flows slowly like a river. The liner notes liken it to Led Zeppelin which I'd agree with but the harp work is better. Janky growls and lays out Page like licks and Cotton blends in some slick harp; the tempo picks up mid-song as the cut shifts gears into more of a traditional stomp. The guitar and fiddle open the final cut with the feel of Scottish bagpipes but instead of the Scottish Highlands we are in the Mississippi Hill Country with the stompbox, tambourine, fiddle, guitars and harmonious vocals. Janky takes a nasal but cool sort of approach with the lead as the female backing singers to add a church-like element. The fiddle continues the vibe of the bagpipes as Janky breaks into a subdued guitar solo with all humming the vocal lines before he reprises the first verse to make you think he will close things out. An instrumental conclusion actually follows the first "ending" as if the angels flew down to hill country and put on their boots and overalls to conclude things for the band.
Well, that was a wild ride. 1960's rock, alternative rock, hill country music and then a little church music give us a satisfying and powerful album of music to enjoy. It's nice to see a modern and updated take even using rock from the 1960s as a means to give it an update. Janky plays and sings with exuberance and Cotton blows some really mean harp in support.
I didn't really know what to expect but I really enjoyed this one and fans of hill country blues and rock can find a middle ground to enjoy here. Highly recommended!
Reviewer Steve Jones is president of the Crossroads Blues Society and is a long-standing blues lover. He is a retired Navy commander who served his entire career in nuclear submarines. In addition to working in his civilian career since 1996, he writes for and publishes the bi-monthly newsletter for Crossroads, chairs their music festival, and works with their Blues In The Schools program. He resides in Byron, IL.