JANKY
Hill Country Foot Stomp
Reverb Unit Records – RU20-01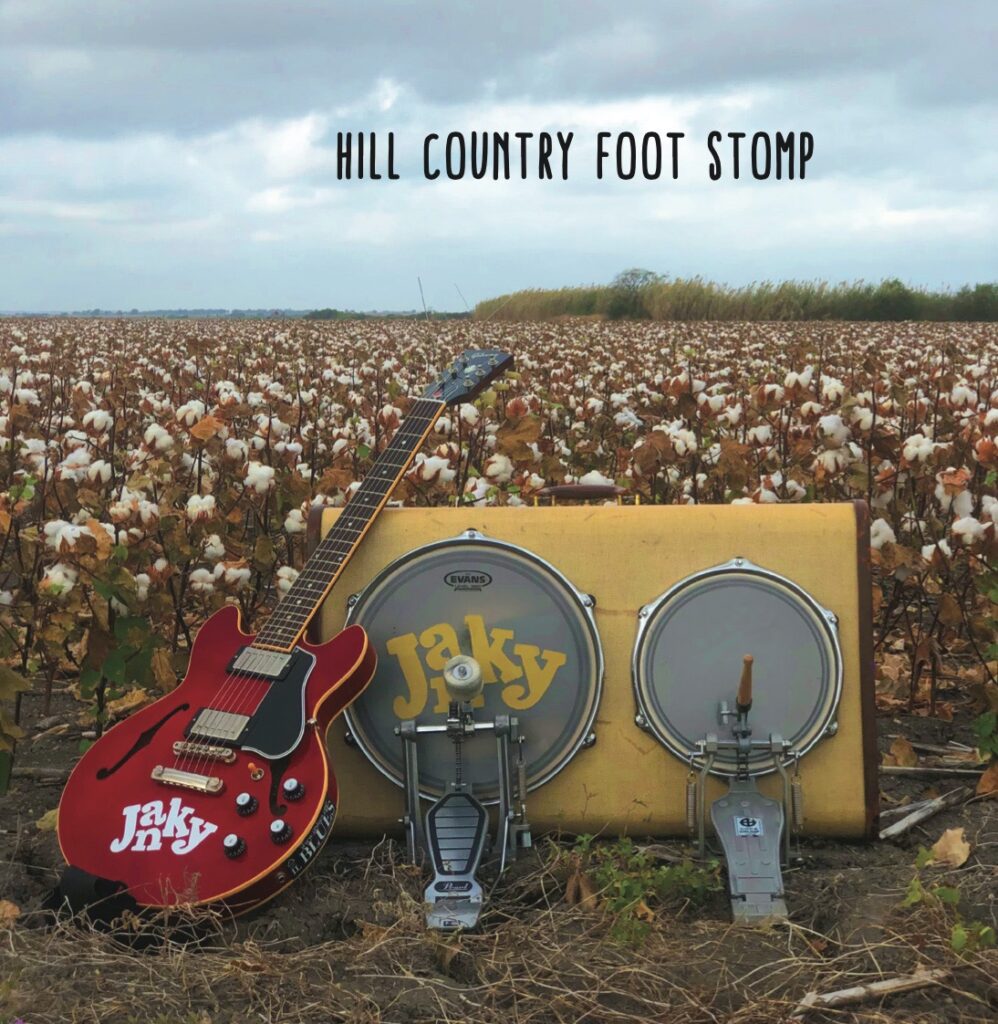 With his gritty North Mississippi bluster and a seemingly unhinged attitude, Janky, as he's known by his unlikely moniker, is a true traditionalist with considerable credence. He's unabashedly honest and authentic, thanks to a drive and delivery that brings back memories of the legendary Mississippi Fred McDowell, R.L. Burnside, Junior Kimbrough, and all the other icons that burnished the blues in the ramshackle environs of Mississippi's rural Hill Country, just south of the Tennessee border.
Like those aforementioned pioneers, Janky relies on a steady stomp, an unrelenting groove, a minimal amount of chord changes, and, most especially, an insurgent attitude. He taps into tradition in order to reclaim its resources. With Janky playing practically all the instruments and keeping the constant pace—accompanied only by the predominant harmonica solos of his colleague Cody Cotton—the songs mostly maintain a similarity in sound, effectively blurring any distinction that exists between one track and another. The exceptions— slight though they may be—come in the form of the wailing opener, Ain't No Reason It's Just Because, and the volatile Let'r Go, and yet those are only slight variations at best. It takes the sizzling bottleneck guitar that intros Damn These Old Long Days to slow the proceedings to a crawl, only to pick up tempo once the song is unleashed at full throttle.
Ultimately, it's left to the final song in the set, the jaunty North Mississippi Amazing Grace—a take-off on the traditional hymn featuring some sinewy violin— to smooth out the sentiment. Rhythm and the reverence coincide, even as the song drifts along towards the final fade.
It ought to be apparent by now that Hill Country Foot Stomp is a minimalist offering in every regard, partly evidenced by the fact that it boasts only nine songs in all. Still, Janko and Cotton manage to wring a bucketful of blues from these performances, all the while staying true to their juke joint origins. Credit them with an ability to maintain authenticity and still keep it consistent throughout.
—Lee Zimmerman